Web and Mobile App Development Company in Hyderabad -India offers the best website designing, web application development, Android, and iOS app development with an interactive User interface (UI ) that has a better user experience. We make sure your website and mobile app stand out to give you an edge over competitors, innovative technologies, less loading time and load handling, mobile-friendly applications.
Our web and mobile app development company in Hyderabad creates attractive, functional, and innovative user interfaces to leverage the features and reach of mobile devices of Android and iOS Apps. Being the leading web and mobile app development company in Hyderabad, and having the best mobile app developers team, we have already created differences in industries like e-commerce, education mobile apps, food delivery, healthcare mobile apps, real estate apps, etc.
Mobile apps have become a necessity in the present era. We are technology leaders in the space of an android app development company in Hyderabad. There are various platforms and sources for developing an Android application. But the development of an Android app using cutting-edge technologies makes your mobile app stand at the top.
Our professional Android app developers are skilled and develop the app using innovative ideas making us the top Android app development company in Hyderabad. We help you in expanding your market by using the mobile platform at its best and utilizing our potential to reach a larger section of customers. mTouch Labs makes use of the most advanced tools and technology and there is continuous support from our android app development company in Hyderabad.
Various Innovative Mobile App Development Technologies
The growing demand and reputation have made the Apple iPhone more of a necessity than a luxury for businesses. Being one of the top iOS app development companies in Hyderabad adopts a systematic approach, aimed towards delivering a quality end product.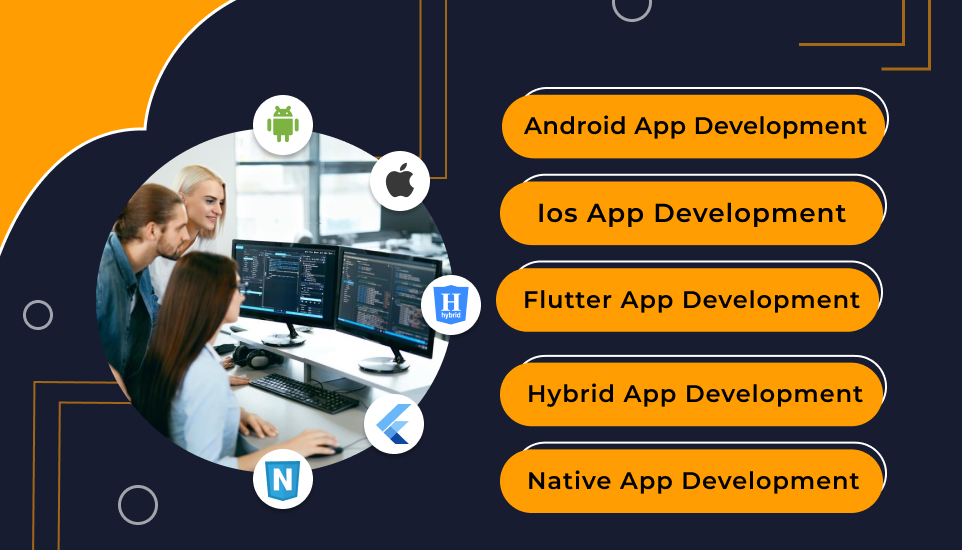 Creating and developing an iOS mobile app is a crucial part of the growth of any business however creating the same is a complex act. Our iOS app development company in Hyderabad has a team of skilled developers and designers who can give life to your innovative ideas and develop Apps for iPhone and iPad. Apple offers its own interface elements, development tools, and standardized SDK. mTouch Labs is a highly professional iOS app development company in Hyderabad to design and develop your business requirements