Since the evolution of information technology, it has been observed that trends come and go. But the most important thing for businesses is to make that change along with the latest evolving trends. The increase in mobile app development in Hyderabad or elsewhere in the country is a result of growing smartphone users.
This allows the developers to develop a mobile app (Android and iOS development) using innovative and cutting edge technologies. Our flutter app development company in Hyderabad has created a path for this innovative technology. Google's Flutter is a framework used to create beautiful cross-platform apps using Flutter.
mTouch labs is treated as the top flutter app development company in Hyderabad which provides the best performing mobile application development services in a flutter. Contact experienced & skilled Flutter mobile app developers from the best flutter app development company in Hyderabad to build high-quality cross-platform apps for your business.
Our Various Mobile App Technologies Expertise
The huge demand in the usage of Android and iOS apps has benefitted many businesses. Our Android app development company in Hyderabad is one of the best in the business because we offer cutting edge technology for the development and customization of android apps.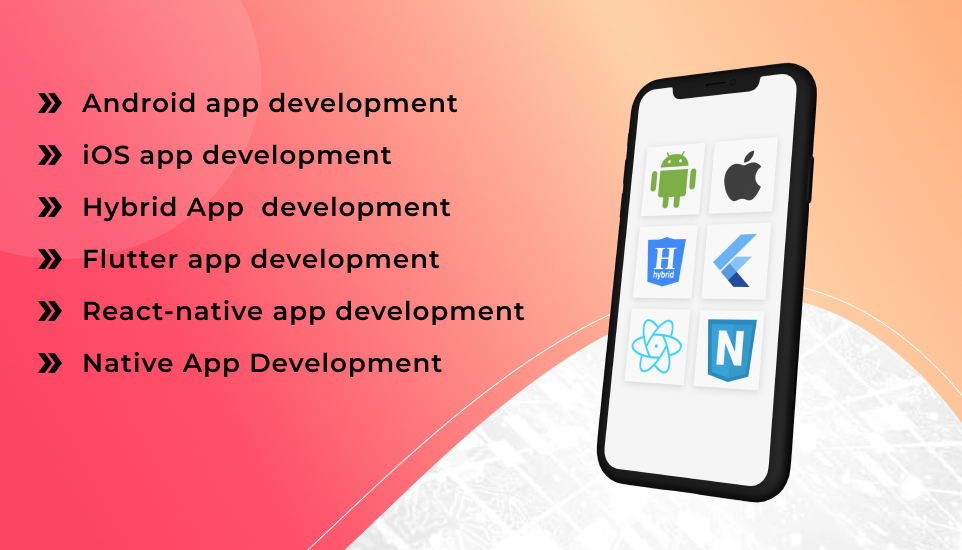 We are well-experienced and professionals in developing high-end Android applications. The skilled team of mTouch labs, an Android app development company and iOS app development company in Hyderabad will not only just create an app, but will also support services for the business to ensure brand awareness. mTouch Labs offers mobility solutions that cover the end-to-end development of your mobile apps. We at mTouch Labs understand the requirements of the business and accordingly offer the Android and iOS development services through intense market research and by the target audience.