In less than a decade, we have seen a new kind of business model which has agitated everything that we saw ever before! The On-demand business image got popular with the success of Uber, Zomato, and a spike is seen thereafter in On-Demand App Development Companies for the food delivery, healthcare, and delivery companies to manage on-demand dispatch systems.
The On-Demand Economy is a movement that tech companies started to satisfy their customers' demands by the instant provisioning of goods and services. That's why on-demand business startups are so popular nowadays, and a successful on-demand mobile app development will become your jackpot. Our unique set of mobile app development solutions help businesses to acquire new customers with on-demand mobile solutions for android app development and iOS app development.
The concept of on-demand mobile application development is the essential and urgent needs of both the customers and the service providers.is simple; provide a service or product at the time when you need it. On-demand mobile apps generate aggregate demand for a product or service online and act as a platform where the suppliers would contact the needy.
This reduces the loss of time and energy it could take for both to meet. The key advantage of the on-demand mobile application development is the opportunity for the consumers to get everything they need at any time, anywhere, and in the most convenient way without even going out. That's why on-demand services mobile app development is gaining popularity. The technology simplifies and helps to encourage all.
Type Of On-Demand Mobile Application Development Services
A good mobile app has to give its users a fresh look and must have a customized design that gives it the feel of your business. It must give your users a rich experience that will force them to come to your app again and again. The most important thing for on-demand Android app development or iOS app development is its scalability.
A small glitch can damage your app's public image. Having a good UX/UI design is also very important since it optimizes how a user can easily find what he's looking for. While designing and developing an on-demand android app development or ios app development, it is important to inculcate the following qualities in your app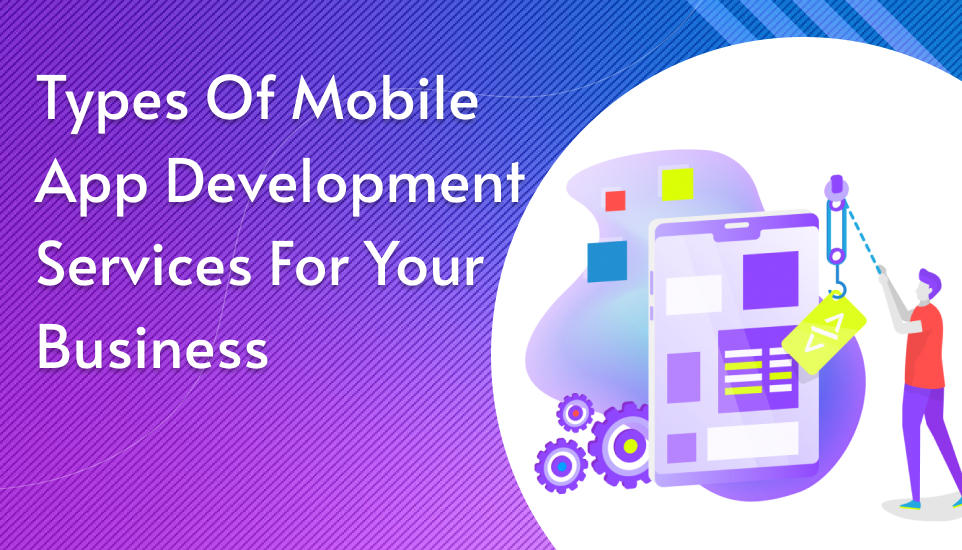 Food Delivery App Development
Food delivery apps have grown significantly in the past few years. And restaurant owners have used this trend quite efficiently to expand their business. In this food delivery app development, the customer orders food from a restaurant after going through a series of options. These apps just make sure the food is ordered and gets delivered. The one who orders the food can give their feedback and rate the order as per their experience.
Grocery Delivery App Development
Over the past years, people are preferring grocery delivery mobile apps over grocery stores. Buying groceries from these apps saves a lot of money and time as you don't need to step out to the grocery store and wait in that long queue. You can search for the groceries/fruits, vegetables, or items you want, choose them, and buy them. Within a few hours, your order would be supplied at your doorsteps.
Cab Booking App Development
The topic of on-demand cab booking app development or transport app will be incomplete without the mention of Uber/Ola. These companies are the most significant example of how on-demand cab booking app development has changed the personal transportation industry. Basically, these applications have created finding a cab/taxi, going the right spot, and making payment very much easier.
Healthcare App Development
The Healthcare sector has seen enormous advancements with the aid of reliable cutting-edge technology. This sector is seeing yet another revolution and this time it's due to the increase of on-demand healthcare mobile apps. These apps allow its user to avail of medical services 24*7 via a smartphone. These services include: doctor consulting, doctor's advice, prescription, buying medicines, and calling the doctor home in case of emergency.
Beauty Services App
Makeup artists, Spa, hair stylists, pedicure, facial and manicure services, and massage services are now easily available at your home with ongoing on-demand beauty service apps. These apps have made it possible for anyone to look their best, every time.
Rental properties and lounging
These mobile apps make it much easier for anyone to put their property/house or even a single empty room in their apartment on rent. This has made finding accommodation in a city a lot easier. The place can be booked for a short period of a few hours to months.
Laundry service
This type of mobile app has gained a lot of attraction in the recent past. It provides you to give your clothes to a professional online laundry service with a pick and drop facility.
Freelance
Finding any professionals such as a developer, designer, marketer, programmer or writer is never easy; especially, when you need them for a single day or just for a couple of days. Freelance apps do the trick for you. It lets you hire a professional as per your requirements with a few clicks.
User-Friendly Customer App for On-Demand Service
A customer app with the best UI design and quality-rich features that render a seamless user experience. It covers all the aspects of the service mentioned below.
Easy Onboarding
Dynamic Service Selection
Allocation/Selection
Alerts & Notifications
Multiple Payment Options
Offers & Discounts
Help & Feedback
Reviews & Ratings